Images of Hatfield – Snowfield
This section contains images of a snow-covered Hatfield and surroundings.










Snow is frozen and crystallised water vapour. The type of crystal influences the type of snow formed or whether it falls as hail. While there are a number of types, the snow that falls in Hatfield is usually either dry and powdery (and blows about in the wind) or a damper, more soggy consistency (and can build up on roofs). While it looks attractive, it can be dangerous as it covers up holes and other tripping hazards. It poses the greatest danger on roads and pavements, where it's likely to be compressed into black ice. Hatfield generally doesn't get a lot of snow and it usually melts within 48-hours when it does. However, climate patterns are changing (and it has lasted for longer in 2008 and 2009, while early 2010 saw the harshest winter for some thirty years).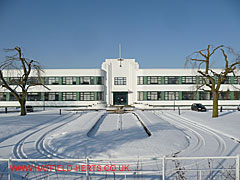 Former de Havilland Aircraft Company headquarters building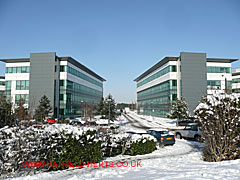 Some of the T-Mobile headquarters buildings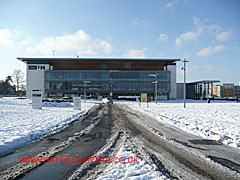 Entrance to the de Havilland Campus
Swan at the edge of the Ellenbrook Park looking at the de Havilland Campus student halls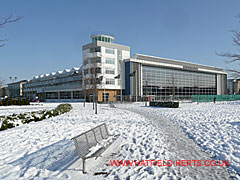 Former Control Tower and Flight Test Hangar
Cat and Fiddle pub
Entrance to the College Lane Campus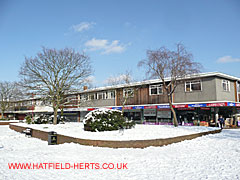 White Lion Square, Hatfield town centre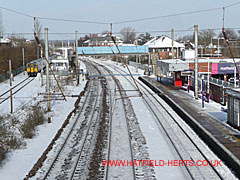 Hatfield railway station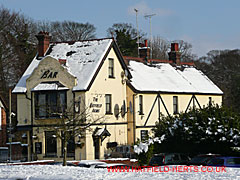 Hatfield Arms pub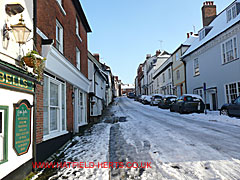 Fore Street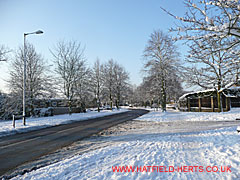 Woods Avenue at the junction with Elm Drive
Back to: Hatfield Photo Gallery
Back to: Hatfield Photo Gallery – Part 2