Images of Hatfield – Natural beauty – Stream Woods




This section contains photographic images of Stream Woods, a long narrow stretch of woodland bordering the railway line before Hatfield station when travelling from London. It is classed as 'ancient woodland' and the stream ends in a swallow hole.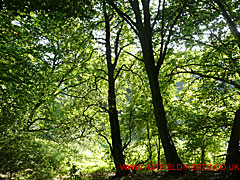 Tree canopies catching the sunlight – mainly Hornbeams.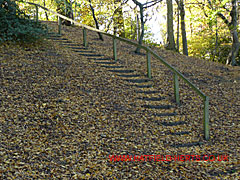 Steps leading to the swallow hole – although on most days there is nothing much to see as the stream just appears to end in a small muddy pool.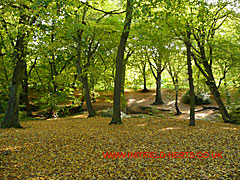 Beginning of Autumn – yellow leaves start to carpet the ground.
As Autumn progresses – the reds start to emerge in the leaves and the leaf litter grows.
Stream Woods party piece – after periods of prolonged rain or an underground collapse, the swallow hole can either get overwhelmed or temporarily blocked. The whole ravine can flood – even to the extent of cutting off the footpath running next to the school playing fields.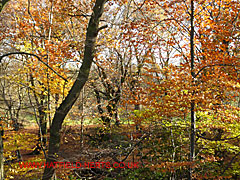 Last hurrah for the year – deciduous tree leaves blaze a bright farewell to the year.
Back to: Hatfield's natural beauty
Back to: Hatfield Photo Gallery